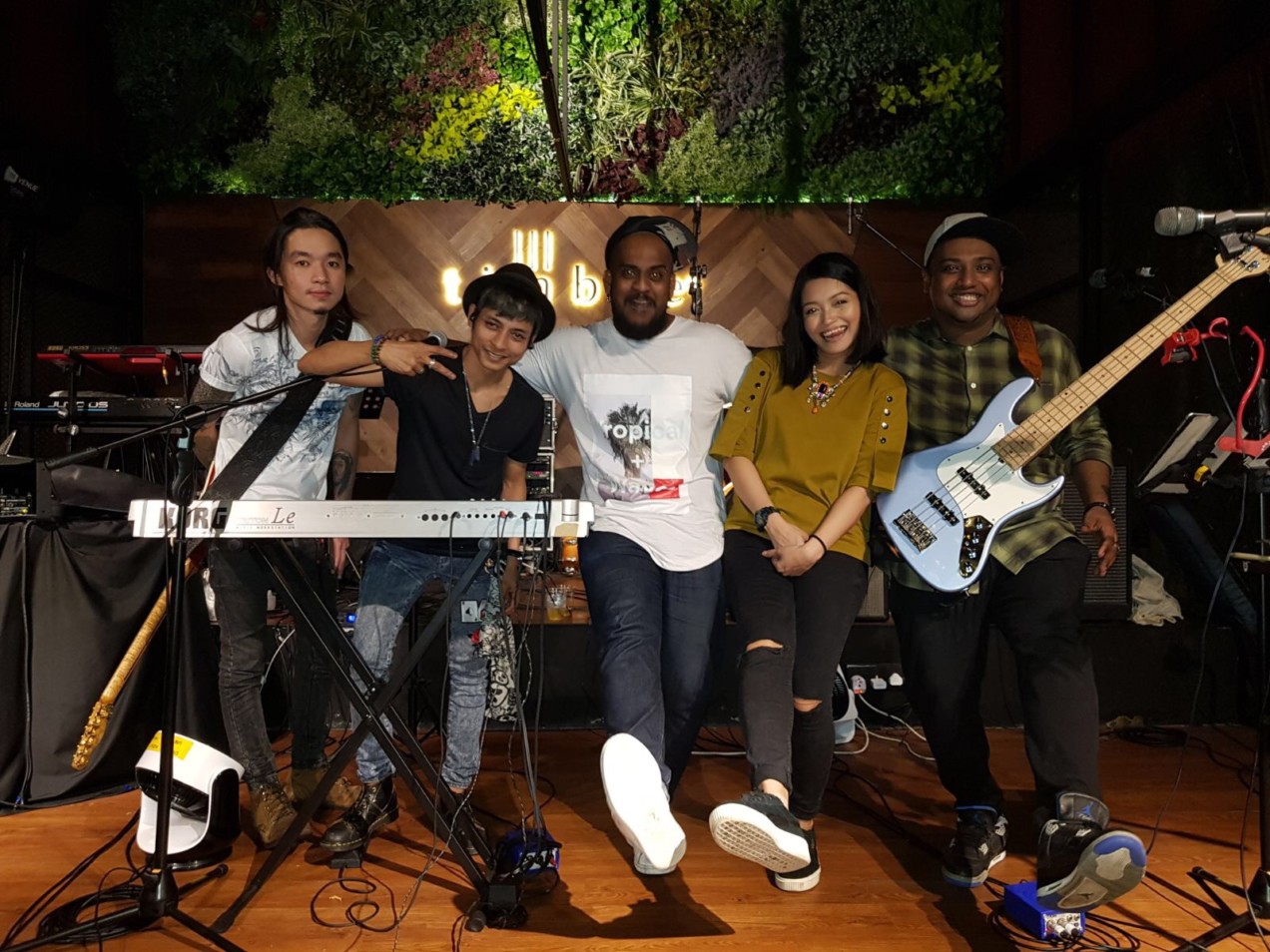 SWEATSHOP JAM
Sweatshop Jam was formed on the basis of friendship and their need to perform songs from the 80s that would take you on a walk down memory lane. So entrenched in the 80s mania, Sweatshop even has its own 80s Electric Dreamin' show every Wednesday at Timbre @ The Substation. Even if you aren't a fan of that era,the band is apt at current top 40s numbers to mix up the repertoire for a good night out.
The band's members hold a wealth of experience both as performers and entertainers in the Singapore and regional music scenes Their collective vision and mission as a band is to entertain, engage and electrify by giving listeners amazing experience which will keep audience coming back for more.
"If music be the food of love, play on."
And yes they will!