Home For Singapore Musicians
The spark which started it all was a passionate belief that Singapore musicians need live venues to help cultivate their talent. Today, Timbre is Singapore's best-known live music venue with a host of other enterprises, including a music academy.
With nightly live-music at Timbre's 4 live-music venues, our local musicians and bands have regular opportunities to perform and grow their audiences. Furthermore Timbre's active participation in lifestyle festivals such as Beerfest and Orchard Christmas Village offers our musicians additional exposure and revenue sources. It is our goals to provide musicians a viable career pathway and that they can be a full time professional musicians.
Timbre has chosen to recognise the original works of Singapore singer songwriters and bands. Between 2012 to 2013, we launched Singapore Originals and 新创; a series put up by Timbre. Both series are rostered monthly so we can help to develop a community of audiences who can hear how much better our local original music has become.
In the past 14 years, we played a nurturing and amplifying role to some of local notable musicians who includes Joanna Dong, Olivia Ong, Nathan Hartono, Sara Wee, Charlie Lim, Sam Willows, Alfred Sim, Tay Kewei, Boon Hui Lu, SuperSonic's Arfwan and Cassie.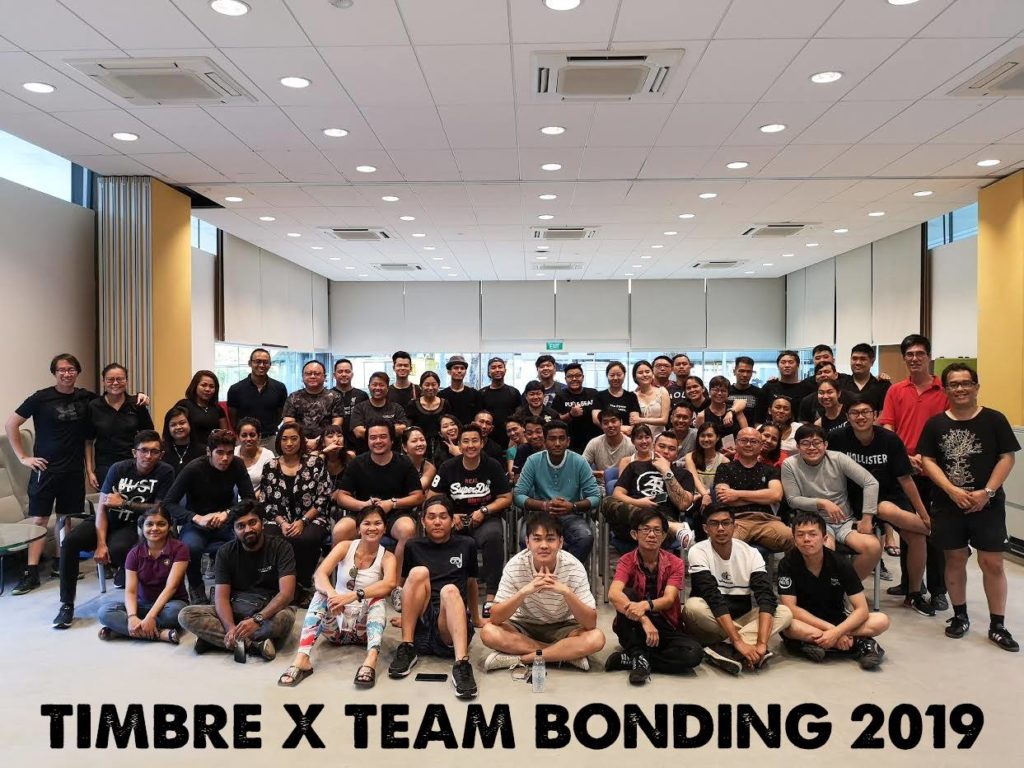 Inclusive Workplace For All
Working with Singapore Corporation of Rehabilitative Enterprise (SCORE) since 2012 and Society for Physically Disabled (SPD) in 2017, Timbre provides equal job opportunities for persons with disabilities and ex-inmates. To create a sustainable and meaningful future for them, our outlets have embraced disruptive technologies to create an inclusive workplace environment. As a group practice equal pay grades and do not make distinctions between beneficiaries and regular crew. We believe in inclusivity through remuneration policies
Engineer Social Change, One Tray At A Time
With a national average of 20% tray return rate, coupled with a tight labour market; Timbre introduced the self-tray return system at Timbre+, our 800-seater food park. Diners pay $1deposit for a tray, which is returned automatically when they take the radio-chipped trays to the washing point. Within the first month of operations, Timbre+ achieve closed to 98% tray return rate and is sustained till date. Timbre has successfully patented the self-tray return solution and will continue to invest in other disruptive technologies for social good.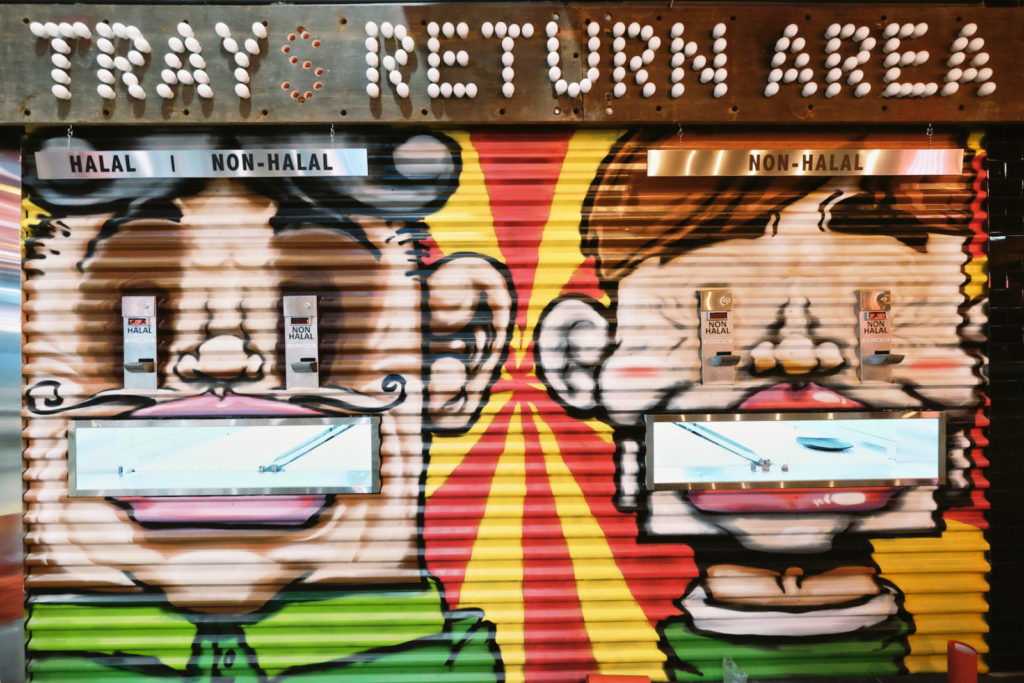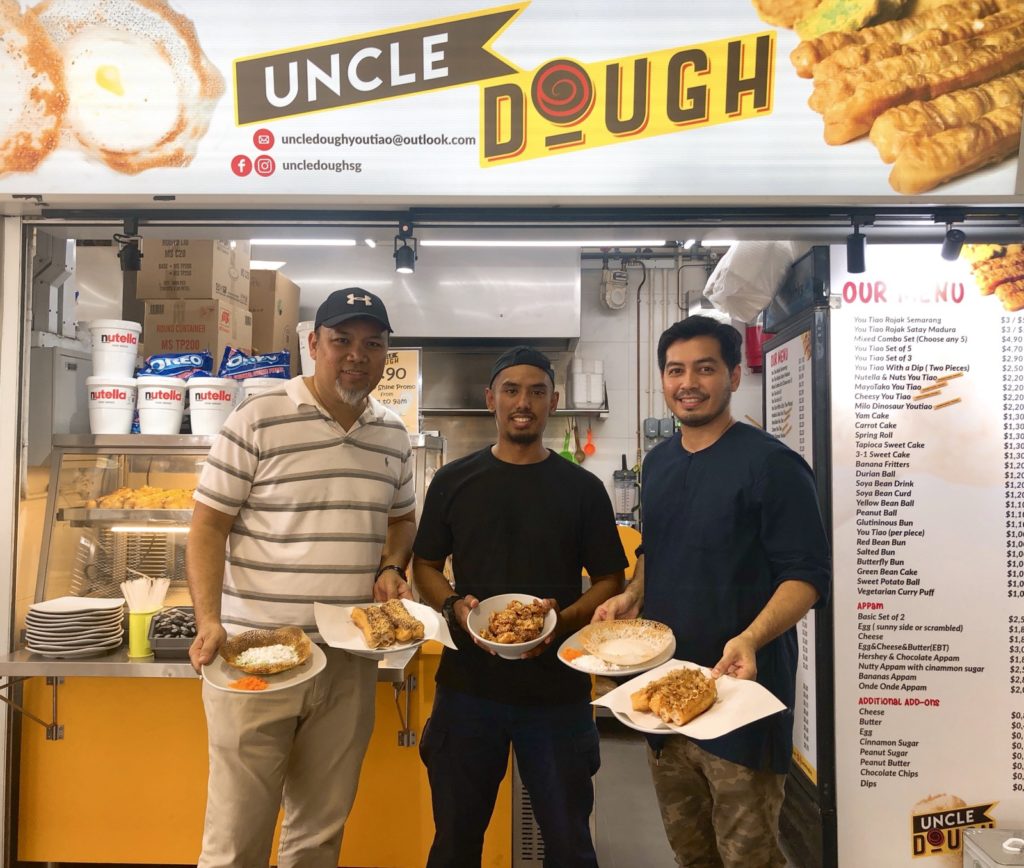 Hawkerpreneur Incubation Program
Timbre supports local culinary talents through the introduction of Hawkerpreneur Incubation Program at Timbre+ and Yishun Park Hawker Centre. Under this program, Singaporeans aged 35 and below who wish to kickstart their hawkerpreneur journey enjoy subsidized operational cost and complimentary basic equipment. 14 successful incubations were run over the last 3 years, with the first 2 incubatees at Yishun Park Hawker Centre converted to full time hawkers when program ended for them. The success of the above programs signals potential and so Timbre partners with National Environment Agency and National Youth Council in 2019 on NEA Incubation Stall Programme and NYC Hawkerpreneur Incubation Programme respectively.
Environmental Sustainability
Timbre aims to reduce carbon footprints our businesses. At Timbre+ and Yishun Park Hawker Centre, we pay attention to food waste recycling with the use of offsite and onsite food digesters; both are pilot projects in collaboration with National Environmental Agency. At our restaurant-bars, we have also eliminate the use of plastic straws and cups from mid 2019.