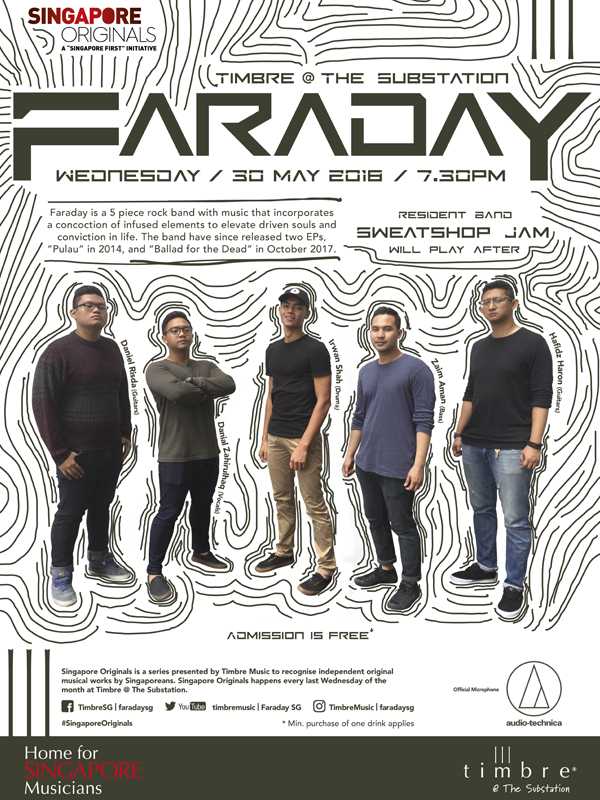 Catch Faraday as they perform at Timbre @ The Substation on 30th of May 2018, 7.30pm!
Faraday is a Singaporean rock band formed in 2014. The band consists of lead vocalist Danial Zahirulhaq, guitarists Hafidz Haron and Dan Risda, drummer Irwan Shah, and Zaim Aman on bass guitar.
They have since released two EP albums titled "Pulau" in 2014, and "Ballad for the Dead" in 2017. A full length album is currently in the works as the band has begun writing new materials and preparing to go in the studio for recording.